What our clients say…
"Perfect"
– Phil Boshier – Cardiff Metropolitan University
"Complete Solution"
– The Innovation Group Ltd
"Effective"
– Partnership Assurance
"very impressed"
– The Institute of Chartered Accountants in England and Wales
"Unbelievably inexpensive"
– Gartner
Click here for full reviews and discover why our clients rate our software
★★★★★
Symbiant is a modular software solution for risk, audit and compliance management. Symbiant has led the way for over 20 years and is used by the world's leading companies, it's very powerful, flexible, intuitive and above all affordable. Awarded as a world top risk management solution and as a world top 10 most trusted provider Symbiant started developing in 1999 and pioneered web based compliance solutions.
With prices at only £100 per module per month, symbiant is the obvious choice.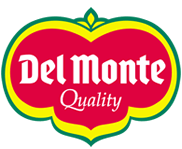 The Man from Del Monte
He Said YES!
Companies who pride themselves on Quality choose Symbiant
Risk or Audit or Both?
Import your current spreadsheet data to get you up and running in minutes.
Pre-loaded with over 180 template risks to get you started
Risk Registers, Risk Workshops, Risk Indicators, Risk Actions, Control Assessments, Risk Assessments, DPIA, Complaints Manager, Management Actions Tracker, Service Desk and Due Diligence manager and Incident Reporting.
Ideal for ISO 31000, ISO 27001, ISO 27005, ISO 14000, ISO 9001 and General Compliance, Risk Management or Risk Based Auditing. Click Here to learn more about our Risk Modules
Symbiant is the only solution that will report on your risk exposure in real time.
Audit Universe, Working Papers, Audit Planning, Action Tracking and Audit Questionnaires, Audit Assessments and Timesheets.
From identification of what to audit, planning and executing the audit and then getting your actions, actioned. Symbiant is a complete Audit Management Solution. Click Here to find out more about our Audit Modules
---
You can add new features and users at any time.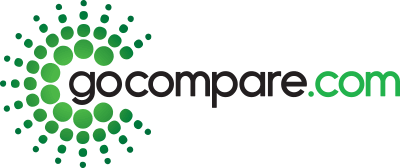 When Go Compare compared the market they chose Symbiant
From charities to banks, public sector to PLC, Symbiant has the best features at an unbelievably low price.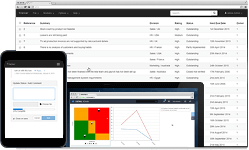 Using the latest technology you can build as you grow
We are the software developers so our solution is as up to date as it gets. We are not selling you a consultancy service wrapped around a software package, those solutions are designed around the consultancy service. Our software is designed around you, the user. That is why our software is intuitive, flexible, affordable and includes features way ahead of other providers. You can customise Symbiant to work the way you want it to work, on any platform, with our no hassle fully managed free hosting service (SaaS) or host on your own network.
Read our latest news and client wins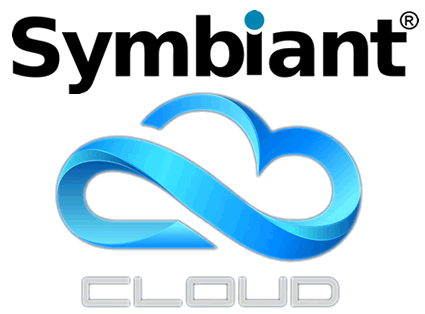 Free hosting in our UK ISO 27001 certified data center
We have been hosting our solutions for clients since 1999 and have never had a security breach. Whilst you are welcome to install our software on your own servers you may find our free cloud hosting service in our fully secure UK based ISO 9001 and ISO 27001 certified data centers a better and easier choice.

We are also official suppliers to the UK government for Risk, Audit and Compliance management software. You can find us on the G-Cloud Digital Marketplace.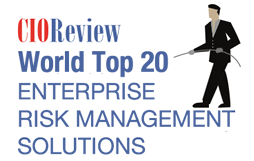 A market leading solution you can afford.
With our free and secure, hosted service you can be up and running in a few hours for as little as £300 per month on a 30 day contract.
Just select the package that suits your current requirements from the below options. All packages are scalable allowing you to add extra modules or users as required. No long term contract you can cancel with just 30 days notice.

What our customers say
We are very impressed with Symbiant. Its simplicity and ease of use aligned with its flexibility and extensive reporting capabilities make it a very useful tool.

The Institute of Chartered Accountants in England and Wales
Having implemented Symbiant into our global business a year ago it has provided the complete solution we required to manage our risk and internal audit functions. It's a powerful tool, very user friendly and supported by a great team. It's a product I would certainly recommend!

The Innovation Group Ltd
DPIA, Incident Reporting, Complaints Manager, Management Actions Tracker, Service Desk and Due Diligence manager, Risk Manager, Audit Manager, SAAS software, Symbiant are online cloud based solutions.
Risk Management Software
Symbiant's award winning software provides all the components required for a total Enterprise Risk Management Software Solution.
The award winning Symbiant risk suite is a total enterprise risk management software solution (ERM). Whilst Symbiant is used by some of the world's biggest companies and financial institutions, it's also afforded by those who have the smallest of budgets. The Symbiant Risk Suite includes all the tools required for a comprehensive risk program, identification to mitigation and gives you everything you need to fully manage the risk process. Symbiant Risk Management Software is a one of the World's leading solutions and the only risk solution to have been endorsed by The Institute of Chartered Accountants in England and Wales. It has cutting edge features and has always led the way in the risk management arena for over 17 years. Symbiant has unique functionality which is leading the way in how companies should perform audit and risk management tasks.
Read our blog about Dynamic Risk Scoring RCSA – Risk Control Self-Assessment and how Symbiant's advanced functionality works for you.
Audit Management Software
The audit modules provide a complete Audit Management Software solution and comes with everything you need to plan and execute audits and them carry out the remedial actions. Each module can work independently to the risk modules and provide a total Audit Management Software Solution.
Symbiant's world leading audit management software includes "Symbiant Tracker" audit action tracking software. It is designed to be used by non risk and audit specialists so the audit function can be shared across the business. The dynamic questionnaires are ideal for all types of compliance audits including security audits, GDPR and ISO standards.
Compliance Software
Symbiant software is idea for all types of compliance including GDPR data protection rules, ISO 31000, ISO 27001, ISO 27005, ISO 14000, ISO 9001.
Audit Action Tracking
Symbiant tracker is the original audit action tracking software, available as standalone or included within the symbiant Risk and audit management solution.
Over the last few years, the need to manage risks has become recognised as an essential part of good corporate governance practice. This has put organisations under increasing pressure to identify all the business risks they face and to explain how they manage them.
What is risk-based auditing? Is the organisation ready? What are the advantages of risk-based auditing?
Considering our recent research and in collaboration with Symbiant and Business Risk Management Ltd, we have some answers for these questions during our Risk Based Auditing In-House Training.
Complaints Blog
This study provides all the latest developments and features a case study on the step by step approach to a risk-based audit. Furthermore, a participative approach whereby auditors and managers work together to identify, assess and control business risks significantly enhances the level of assurance and reduces the chances of nasty surprises – a huge benefit to most organizations.
Why should you consider to have a Risk-Based Auditing In-House Training?
• Your Time – Flexible Dates and Venue
• Your Place – We deliver the trainer to your doorstep
• Your Topic – Our trainers do tailor-made the training to your needs
• Your Team* – You can be open about your own problems
• Your Experience – Your team can work hand in hand with our trainer
Some of the learning outcomes include:
• New IIA professional guidance – An approach to implementing RBA
• Internal audit coverage of risks – To achieving strategic objectives
• Risk-Based Internal Audit Plan Example – To determine priorities
• A new 2-hour session – Step by step guide to completing a risk-based audit
Compliance News
Our Customers
Trusted by names you know, from Charities to Banks, Government to PLC