DPIA Software for Data Protection Impact Assessments
Be compliant with GDPR and data protection
The Symbiant DPIA Software for Data Protection Impact Assessments Module fulfils all the legal requirements & best practices required for DPIA. All firms that process personal data have a legal requirement to assess their processes to identify if there is a potential for high risk to individuals.
When a user starts a problem, the module provides a questionnaire ready to go but can be changed as needed. Readymade reports are available but can be customised to fit your firm's layout and style, or you can create an entirely new report.
Automated emails are available to alert users of action plans and notification emails to managers of updates or overdue actions.
This solution ensures your actions get actioned and you remain compliant.
Symbiant can fit your company's exact needs, whatever they may look like.
All modules are only £100 each per month.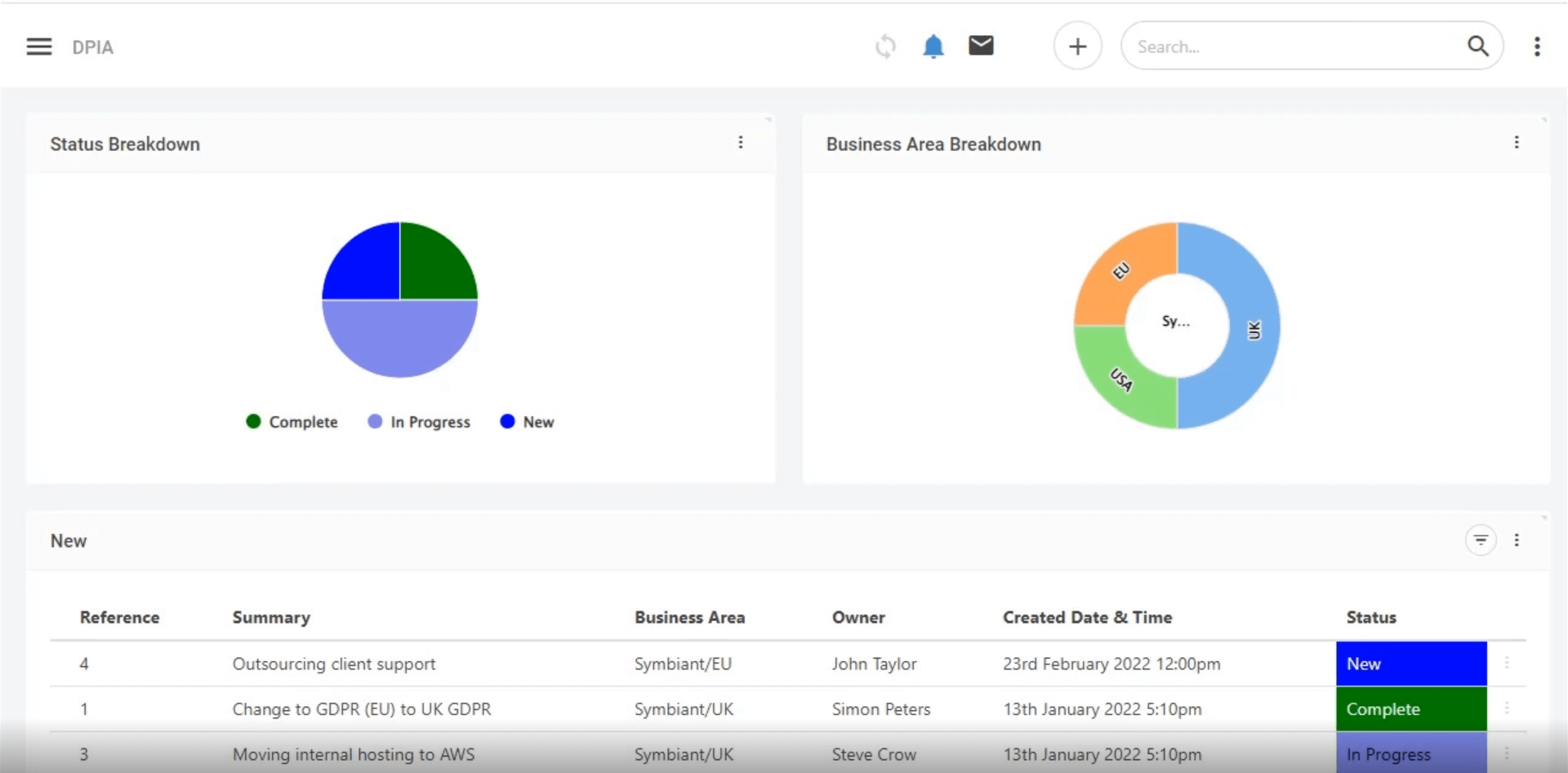 (Data Protection Impact Assessment Software)
The Symbiant DPIA Software Module is a comprehensive, simple and fully featured Data Protection Impact Assessment Solution. Answer Questionnaires, create associated Risks, Track Actions and ensure Compliance.
Symbiant DPIA Software Module for only £100 per month
About Symbiant Data Protection Impact Assessment Software
The Symbiant DPIA Software Module covers all the main legal requirements and best practices for Data Protection Impact Assessment procedures.
Use our default DPIA Questionnaire or create your own.
Once responded to Risks to be created, these can be scored, evaluated and given Review Dates.
Action plans can be created for these Risks, assigned to users and have evidence attached through progress updates.
Automated Emails ensure any changes inform relevant users and Reminders remove the ability to miss a Due Date or forget about an Important Task.