Risk Management Software
The original Enterprise Risk Management Software Solution
A modules From Only £100
Pre-loaded with over 180 template risks to get you started.
The perfect Risk Management Solution
"Having previously managed all our Corporate risks via spreadsheets we are currently migrating our risk registers onto the Symbiant Risk Management System.The capabilities of the software are allowing us to considerably enhance the level of risk maturity across the University. It is allowing us to transform the management of our organisational risks to the extent that our Risk Management Policy……"
– Cardiff Metropolitan University
★★★★★
Simple Collaboration
"We use Symbiant Risk Suite to help us identify, assess and treat risks for a wide variety of business initiatives including change management, acquisitions, new product development and customer projects. Risk Suite provides us with a way to automate our risk management process, we operate globally and it is difficult to arrange meetings to suit several time zones, Risk Suite's on-line, highly collaborative software overcomes this issue and allows us to get input from a wide range of stake holders in a very rapid….."
– Emerson Group
★★★★★
Excellent Value For Money
"We have been using Symbiants' risk software for 10 years now and have been impressed with the high level of service and the outstanding features of the software. You would struggle to find better so don't be put off by their incredibly low pricing."
– Natures Way
★★★★★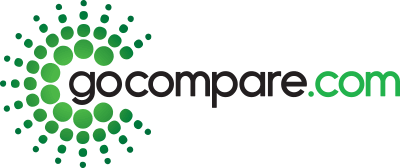 When Go Compare compared the market they chose Symbiant
From charities to banks, public sector to PLC, Symbiant offers the best features at an unbelievably low price.
Overview
Risk Management Software
Symbiant is cost effective, intuitive and simple to use risk management solution that has all the features and management software tools you will need to embed risk management across the business (ERM, enterprise risk management). It is also the perfect compliance management solution for anyone who wants to conform to standards such as ISO 31000, ISO 27001, ISO 27005, ISO 14000, ISO 9001, Pillar 2 and general compliance and regulation such as GDPR.
Real Time Reporting of Risk Exposure
Symbiant is the only solution that provides real time monitoring and reporting of your risk exposure by using real time control monitoring and dynamic residual risk scoring, that allow you to score risks using both qualitative or quantitative methods.
Symbiant Covers the 5 steps in the risk management process
1. Risk assessment methodology. You can define rules on how you are going to score and perform the risk assessment and treatment, allowing the whole organization to have a uniformed approach.
2. Risk assessment implementation. The virtual risk workshops and Risk Assessment Questionnaires let you discover and assess potential problems, you can list your assets, threats and vulnerabilities related to those potential issues and assess the impact and likelihood for each combination of assets/threats/vulnerabilities, based on your rules, the software will calculate the level of risk for each threat.
3. Risk treatment implementation. Using the treatment phase of the risk workshops you can suggest, discuss, ballot and finally adopt treatment plans for the unacceptable risks.
4. Statement of Applicability. Using the reports, workshop activity and the control module you can create a security profile of your company and list all the controls you have implemented, why you have implemented them, and how.
5. Risk Treatment Plan. From the final phase or a risk workshops you can create action plans and assign ownership of the management action with an action by date and then monitor this action to implementation.
All the Software tools you need
Symbiant has all the features you need, ready for when you need them. It's the perfect compliance management software for implementing the ISO 31000 framework or the requirements set out in Pillar 2. It provides all the software tools required to help you comply with ISO 27001 such as "assess and treat risks" and company-wide participation. It has everything you need to apply the standards for ISO 27005. The questionnaires will also help you comply with regulations such as GDPR. Modules include: Incident reporting, workshops, control management and assessment, Risk Indicators and easily managed Risk Registers.
Company-Wide Participation
Symbiant was the first software solution to facilitate collaboration. The full set of modules help you to extend enterprise risk management across the business. Designed to be used by both risk experts and non-risk specialists it's Web Based, so users only need a web browser to access Symbiant, and it's provided as a fully managed SaaS solution, ready to use instantly on our secure cloud environment or if you prefer you can host it yourself on your own network.
Advanced Features
Accurate, automated risk scoring. By linking controls to residual scores Symbiant gives you Dynamic residual scoring. Risks can also have different scores to reflect the different types of impact. Set Risk Appetite at multiple levels. Test controls and monitor performance or environmental issues with risk indicators.
Symbiant is way ahead of other providers. Our solution is developed on feedback by our clients, so it's the solution you want and can afford.
Reporting
Produce an array of professional Risk reports including registers and heat maps as well as details on risk actions and scoring history, in fact everything for stakeholders and the risk committee.
Customise
Customise layouts and forms so the system provides what you need, when you need it. You can even convert it to another language.
Risk Modules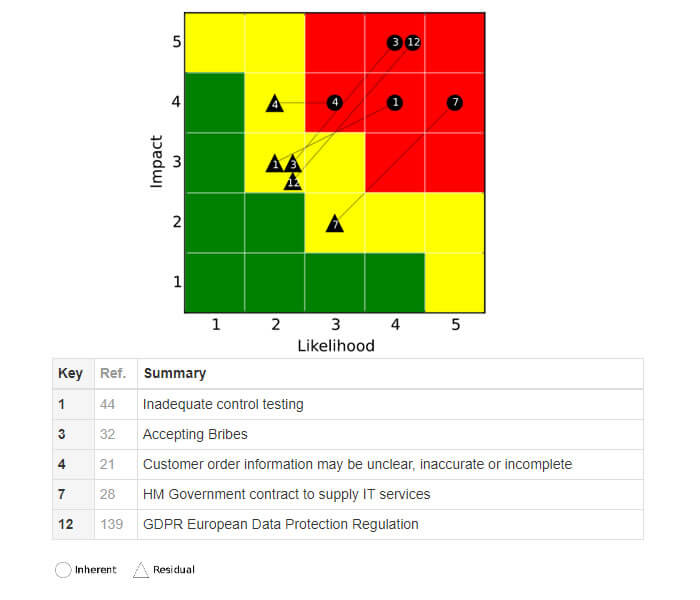 Risk Modules
A compliance management software tool is only as good as the data it can analyse and a complete risk management program needs to look at the whole organisation and provide data in real time. Symbiant provides the tools to collect all the required data from across the whole organisation and report in real time.
Risk Registers compile, manage and report on the company's risks.
Risk Workshops Sandbox virtual environments so you can organise and manage groups to collaborate on risk assessments including scores and treatment plans. See Workshops Overview Video
Risk Assessment Questionnaires create questionnaires to assess risks and Assets.
Multi Value Scoring Create multiple Impact x Likelihood qualitative or quantitative scoring sets so you can evaluate and report on different types of risk impact.
Risk Controls Self Assessment Assess and test the controls to ensure they are working and see which are your most valuable controls
Incident Reporting Users can report incidents, hits and near misses or even issues such as customer complaints. See Incident reporter overview
Key Risk/Performance Indicators An Early warning system to record environmental factors that may affect risks, individual RI's can aggregate to an overall KRI. See Questionnaires
Action Plans Give ownership of management action plans with action by dates and let the automated email functions notify and remind users.
Total Compliance Software Solution
Dynamic Risk Registers
Accurate Risk Scoring
Residual risk scores are based on controls being in place, if these controls are not working your assumptions are wrong and so are your risk registers.
To overcome this we created dynamic residual scoring, meaning you link your controls to the impact or likelihood reduction, test your controls via the systems risk control self assessment questionnaires and if any controls fail  your registers will dynamically adjust to reflect the new position.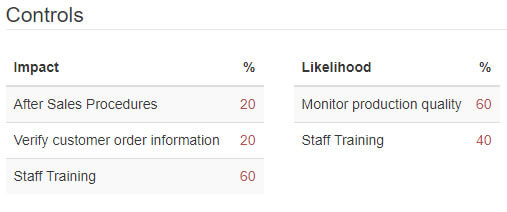 What are your most valuable controls?
Linking controls to risks also allow you to see which are your most valuable controls and how much of a reduction they account.
Risk Control Assessment
Risk and Control Self Assessment (RCSA)
Risk and control self assessment (RCSA) is an important part of any risk management system.
Symbiant risk modules include a comprehensive and advanced control management module. It allows you to monitor in real time, Key and Sub controls, with intra day dashboards and email notifications. Create or schedule assessment questionnaires to test the controls. link these controls to risks for real time monitoring of risk exposure. See the white paper Real Time Monitoring of Controls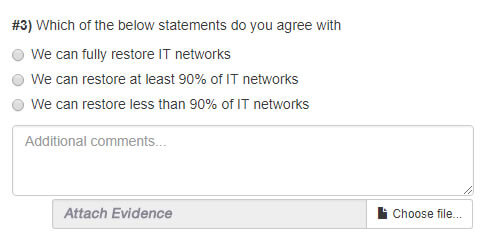 Risk Indicators, Early Warning System
To compliment the assessment tools you can use KRI (Key Risk Indicator) questionnaires as an early warning system. These allows you to collect performance or other data that may cause stress on certain risks or controls giving you advanced warnings to potential issues or breaches.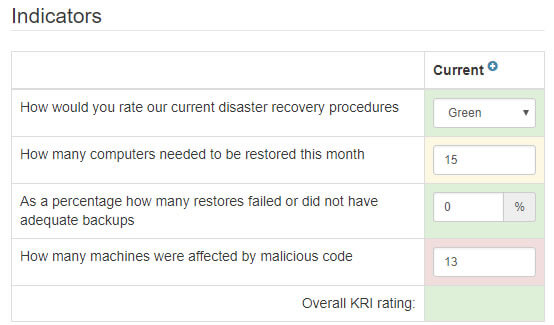 Automated Emails
Automated email keep people notified
Simple to use wizards let you tailor your own email notifications and at what intervals or triggers they will be sent. Advanced features allow you to exclude types, divisions or users or send different emails based on matching criteria.
Reminders and Notifications ensure things get done.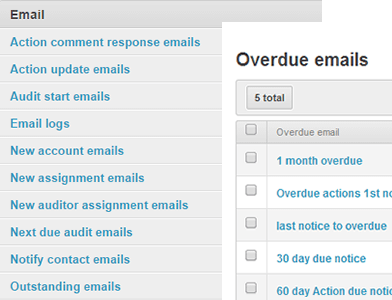 Dashboards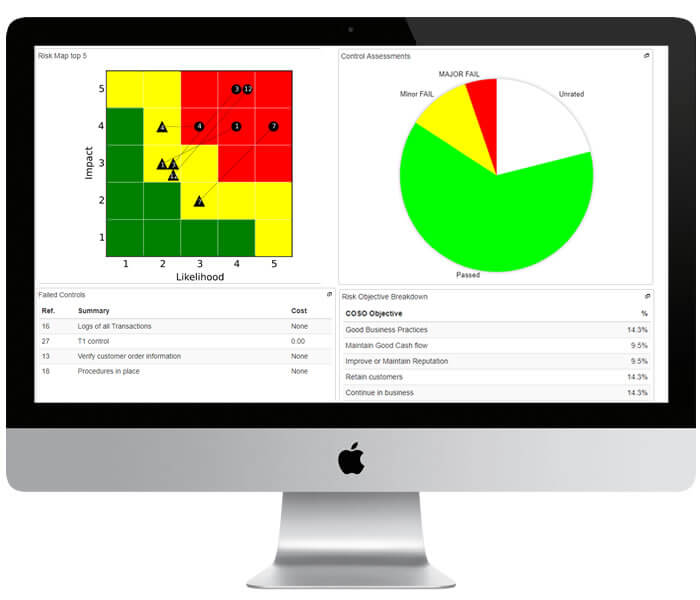 Drillable Risk Dashboards
Configurable risk dashboards give you instant pictorial reporting on the information you need. Click on the graphs to drill down.
You can also set a dashboard to appear when a user goes to a module so they are instantly aware of issues or how well they are performing.
Reporting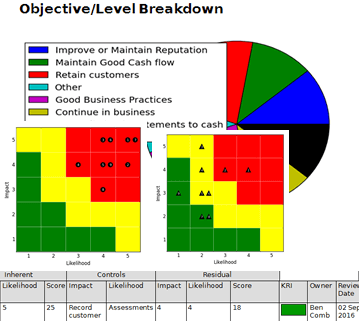 Reports to impress
A good risk management software solution needs to produce professional Risk reports. With Symbiant you can do this with just a click of the mouse, the risk reports include heat maps and risk maps, in fact, everything for the risk committee and stakeholders.
Saves time and money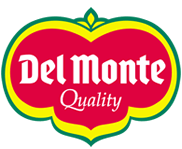 The Man from Del Monte
He Said YES!
Companies who pride themselves on Quality choose Symbiant
What our customers say
We are very impressed with Symbiant. Its simplicity and ease of use aligned with its flexibility and extensive reporting capabilities make it a very useful tool.

The Institute of Chartered Accountants in England and Wales
Having implemented Symbiant into our global business a year ago it has provided the complete solution we required to manage our risk and internal audit functions. It's a powerful tool, very user friendly and supported by a great team. It's a product I would certainly recommend!

The Innovation Group Ltd