Audit Management Software
Our powerful complete audit management software helps you to work faster, improve audit strategy and reduce costs
A Modules From Only £100 per month
Exceeded our Expectations
"From the free trial period to the final implementation Symbiant were excellent and exceeded our expectations, we are extremely satisfied"
– Concern Worldwide
★★★★★
Complete Solution
"Having implemented Symbiant into our global business a year ago it has provided the complete solution we required to manage our risk and internal audit functions. It's a powerful tool, very user friendly and supported by a great team. It's a product I would certainly recommend!"
– The Innovation Group Ltd
★★★★★
Very Effective system
"Symbiant Tracker has allowed us to record progress against recommendations and produce status reports in an extremely efficient and effective manner. Implementing and configuring the system was straight forward and positive feedback has been received from business users who have found the system to be extremely easy and intuitive to use….."
– Partnership Assurance
★★★★★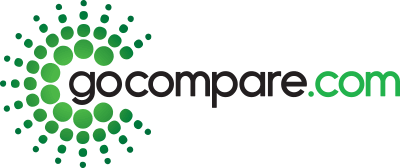 When Go Compare compared the market they chose Symbiant
From charities to banks, public sector to PLC, Symbiant offers the best features at an unbelievably low price.
Overview
Audit Management Software
Audit Universe
List your audit entities and see relevant information that will help you prioritise and plan the audits. The audit universe helps with planning and can also serve as the source from which the annual audit schedule is prepared.
Working Papers
Plan and prepare the Audit within the Working Papers module. You can put the team together, when and where, Scope, Objectives, details of previous audits and what needs to be covered. Automated emails notify and remind users of tasks and responsibilities.
Questionnaires (audit assessments)
Create audit papers to evaluate audit entities. Assign dynamic conditional questions to the team auditors or department managers. Auditors and respondents can attach supporting documents, scans or images. The Dynamic nested questions keep the questionnaire neat and relative to users previous responses.
See Questionnaires Video
Risk Based Auditing
If you wish to perform audits from a risk perspective, Symbiant contains all the tools and reports you need. See Risk Based Auditing For more information.
Audit Issue Action Tracking
Symbiant Tracker is included within the system so you can assign remedial actions directly to action owners. Here you give ownership of the issue actions and set an action by date. Assignees can then keep you updated with progress allowing you to track to completion.
See Audit Action Tracking video
Reporting
Produce professional audit and tracking reports and dashboards with just a click of the mouse, including current state of actions, performance and statistics, in fact everything for the audit committee and for improving and monitoring the audit function.
Audit Modules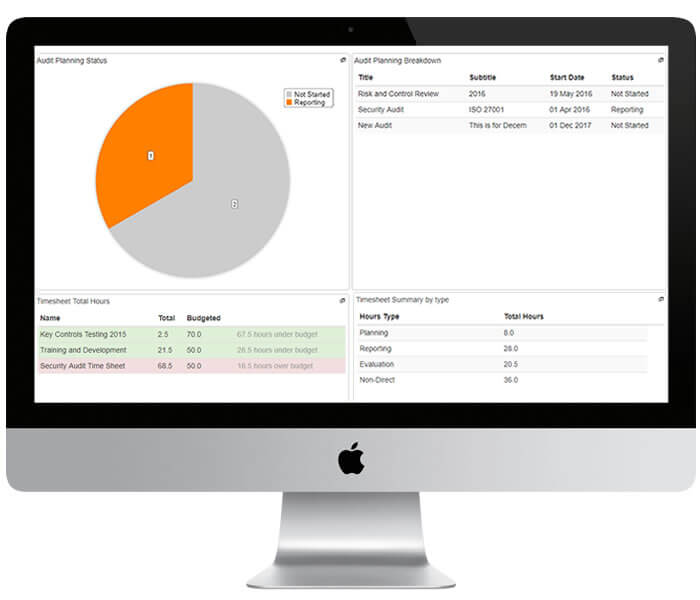 Audit Modules
Audit Universe List, risk score and prioritise your audit entities.
Audit Assessments Dynamic questionnaires to collect data and carry out the audits .
Working Papers Electronic folders to plan and organise audits. See Working Papers Overview
Audit Action Tracking Symbiant Tracker to give ownership and track audit actions to completion.
Total Audit Management Software Solution
Dynamic Questionnaires
Gather the Information
Dynamic conditional questions allow you to create a questionnaire that will unfold based on the auditor's responses. If a particular answer is given further questions can appear to get clarity or notices to warn the auditor of potential issues.
These questionnaires can be used for all types of compliance including security audits, ISO's and GDPR/Data Protection and self assessment.
Also see the video for using Symbiant for GDPR and Compliance
Also see Questionnaires Overview Video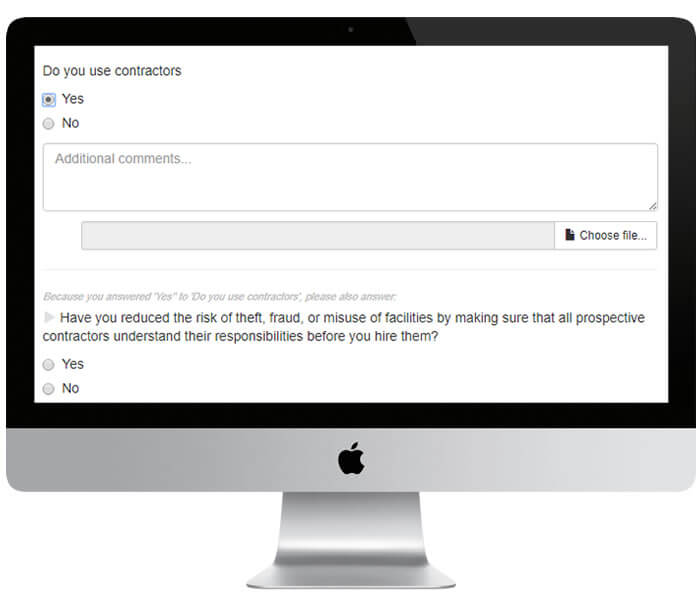 Audit Action Tracking
Track Audit Actions to Completion
This is where most audit systems fail, what is the point of an audit if nothing is ever done to rectify the issues? Symbiant Tracker is included with our system, the simple, clean, uncluttered interface lets you give ownership of action directly to the assignees so they can keep you updated with progress. Automated emails ensure assignees are aware of what needs to be done and action becoming due or overdue.
The audit Action Tracker can also be used as a stand alone action tracking module allowing you to import actions from a spreadsheet or manually add as required. Click Here to watch the Tracker Video
No more excuses, give ownership directly to the assignees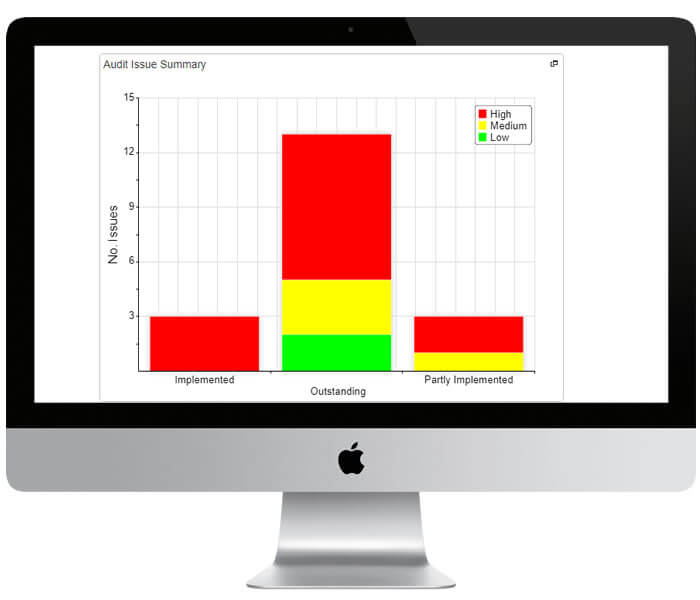 Automated Emails
Automated emails keep people notified
Simple to use wizards let you tailor your own email notifications and at what intervals or triggers they will be sent.
Advanced features allow you to exclude types, divisions or users or send different emails based on matching criteria.
Reminders and Notifications ensure things get done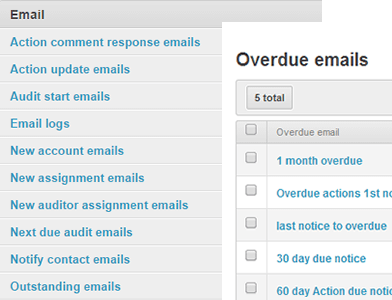 Dashboards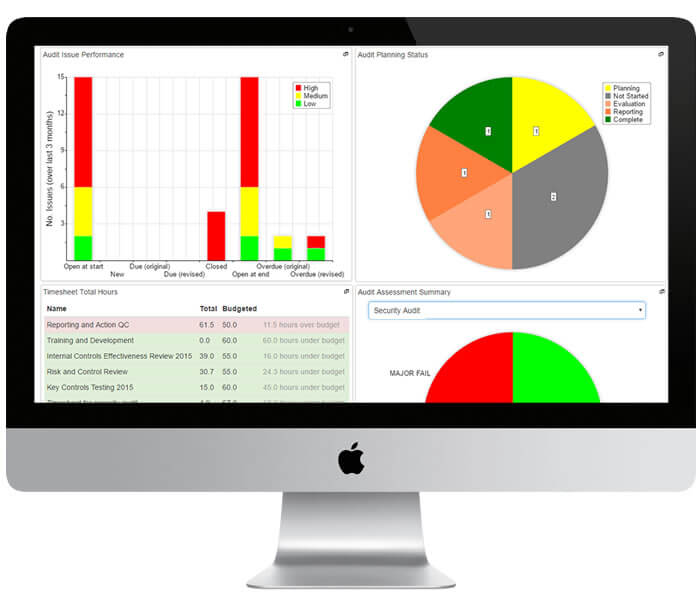 Drillable Audit Dashboards
Configurable Audit dashboards give you instant pictorial reporting on the information you need. You can click on the graphs to drill down.
You can also set a dashboard to appear when a user goes to a module so they are instantly aware of issues or how well they are performing.
Reporting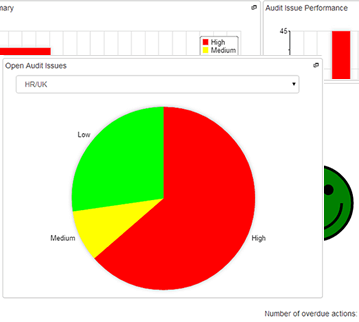 Reports to impress
A good audit management solution needs to produce  professional audit reports. With Symbiant you can do this with just a click of the mouse, including Audit Planning, Audit Reports, Audit Action Tracking, performance reports and action analysis, in fact, everything for the audit committee and stakeholders.
Saves time and money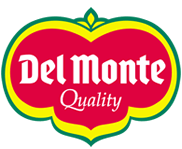 The Man from Del Monte
He Said YES!
Companies who pride themselves on Quality choose Symbiant
What our customers say
We are very impressed with Symbiant. Its simplicity and ease of use aligned with its flexibility and extensive reporting capabilities make it a very useful tool.

The Institute of Chartered Accountants in England and Wales
We selected Symbiant to ease the administration of tracking issues and recommendations. What particularly appealed was the ability to use it across the company intranet to raise visibility and access. End users introduced to the emailed recommendations functions have found it a positive system to use and respond to.

Brakes Ltd